Automotive Schools in York, Pennsylvania (PA)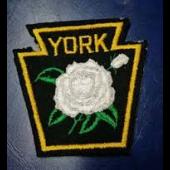 Offering the cultural attractions of a big city and the down-home charm of a small town, York, Pennsylvania—about 80 miles west of Philadelphia—is an extraordinary place to live, work, and play. This small big city boasts two downtown farmers' markets, 24 parks, a premiere performing arts center, a top-flight downtown library, six museums, a Symphony Orchestra, and downtown access to a 42-mile nature and jogging trail. Sports enthusiasts will also be pleased with York: the city has 20 baseball and softball diamonds and an ice rink, and 21 golf courses are within a 30-minute drive of York.

But that's not all. While consistently ranked number one in quality of life categories amongst regional cities, York also is very affordable. Based on 2001 statistics, in comparison to Harrisburg and Lancaster, as well as Maryland's two largest cities—Baltimore and Frederick—the City of York has the lowest cost of living, the lowest average home purchase cost, the lowest crime rate, the shortest commute time, and the lowest amount of air pollution. As most cycle enthusiasts already know, York is home to one of the Harley Davidson assembly plants. 
8099 reads