Automotive Schools in Phoenix, Arizona (AZ)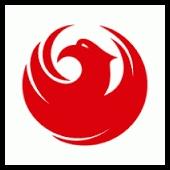 Phoenix, Arizona, is the nation's seventh largest city, and home to five major professional sports teams: baseball's 2001 world-champion Diamondbacks, football's Cardinals, basketball's Suns, hockey's Coyotes, and the WNBA's Mercury. Spend your free time horseback riding, hiking, mountain biking, rafting, camping, fishing, or golfing in nearby Avondale's 19,000-acre Estrella Mountain Regional Park. Or maybe just get behind the wheel of your own car and tour one of the one of the most gorgeous landscapes in the world! To further quench your automotive enthusiasm, visit Phoenix International Raceway, which hosts many important auto races each year, including Copperworld Classic, Indy car and NASCAR.

Whether you're a racing enthusiast or obsessed with cars in general, you will enjoy all of the high-speed adventure this city has to offer. Check out the automotive schools in Phoenix (and nearby Avondale), and get started today!
8768 reads